Monthly Rent
$3340.00 - $3700.00
For a beautiful and relaxing vacation in St. Simons Island, stay at this lovely villa townhouse in the Sea Palms Golf Resort. You'll have plenty of space to relax, a private deck, and easy access to the golf course just outside. Located on St. Simons Island, this seaside...
Monthly Rent
$3340.00 - $3570.00
Frederica Cottage is located only 200 steps from St. Simons' widest beach, two community pools, and a shady pavilion. Completely updated, you won't find a more classic bungalow style beach home anywhere! The front porch and garden make for peaceful outdoor dining and...
Monthly Rent
$2000.00 - $3000.00
This townhome, within a gated community on Little Saint Simon's Island, is the perfect place for your next coastal adventure. With a shared pool and access to a wonderful golf course, you'll have necessary relaxation right at your fingertips. Sip your morning coffee on the...
Monthly Rent
$1900.00 - $2200.00
The Brighton at Skiff Landing is in the heart of numerous restaurants and businesses within walking distance. The beach is only minutes away. If you are on the island to work, one bedroom serves as a study/library with a workspace. The Brighton is a reader's paradise filled with...
---
Similar Properties
---
Details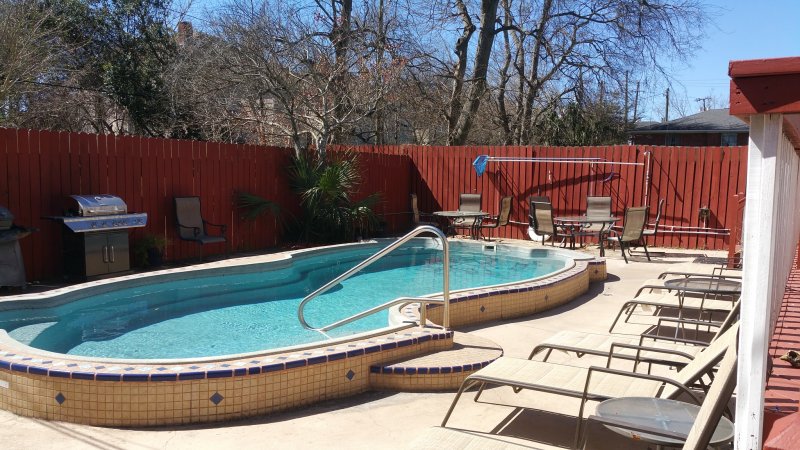 $Multi-Month Discount!
This fantastic condo is in the perfect location in the Landmark Historic District of beautiful downtown Savannah, GA. The unit features a large bedroom, large living area, fully equipped kitchen and luxury bathroom with a 2 person Jacuzzi hot tub garden bath. Ohhh-la la. This...
Make yourself at home in Savannah's prestigious downtown historic district at this charming cottage, which was built in 1870 as a carriage house to the neighboring manor. You'll enjoy 1,200 square feet of thoughtfully restored living space with lofty ceilings, tall windows, a...
Explore Savannah's Historic District from this beautifully updated top-floor condo, which overlooks skyline sunsets and the buzz of Broughton Street. Housed in an 1890 building, the condo features original antebellum details like floor-to-ceiling windows, hardwood floors, and...
Stay at this beautiful condo conveniently located on Crawford Square. You'll be in the heart of historic Savannah, complete with a charming interior, plenty of space to relax, and all of Savannah at your fingertips. Situated right on Crawford Square, this condo is centrally...
Explore the historic beauty of Savannah from this modern one-bedroom condo featuring an artful interior, a great urban location near all of Savannah's attractions, and space for up to three guests. It's perfect for a romantic getaway with a loved one or a fun friends'...
Get to know the many beauties of Coastal Georgia when you escape to this newly updated cottage on Tybee Island! This cheerful home offers a serene backyard that overlooks a meadow, an outdoor entertaining space with a shaded deck and a firepit, and a wonderful location a short...
Monthly Rent
$3500.00 - $7750.00
Designed by architect Keith Summerour, Cypress Villa offers panoramic views of the ocean, marsh, and a glimpse of the old historic Coast Guard Station nearby. Enjoy the sunset views from the west, or an ocean sunrise to the east with a rooftop deck and several balconies. A...
Monthly Rent
$2000.00 - $2700.00
Enjoy a memory maker beach vacation when visiting Camellia Villa steps from Coast Guard Beach. Find a pool spa, rooftop deck, and stunning views of the ocean. Architect Keith Summerour designed the villa with tabby stucco and cypress shake siding for a one of a kind home. Three...